---
Creative Director & Producer creating visual concepts and aesthetic creativity in moving and still
Building links between photography and online productions. Pre-, post- and everything in between
Visuals for commercials, music-acts, boutiques, clothing collections (textile & print)
---
---
Most recent: Creative Director – Ellos
Leading e-commerce group in Nordic fashion and home furnishing.
---
Founder – Pana Productions
A conceptual production company in micro format executing across continents. Creating stunning visuals for any kind of media, exclusively for medium- and small sized clients, mainly in fashion and advertising.
Webdesign & Graphics
Edgy campaigns and personally designed sites for clients such as Puma, Levi's, Pom Pom Parlour and many more.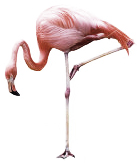 Photoshoot Director & Model Manager
Catwalker Stockholm – Sweden
Founder – The P Concept
The P Concept Shop, The P Concept Creative Lounge, The P Concept Clothing and The P Concept Online Store. Concept Director working with Graphic Design, Textile Design, Visual Branding, Product development and international purchase  – Asia.
Prop Master – TV/Commercials
Set, props and visual soundboard for clients such as Clas Ohlson, 3, GOLIA, MediaMarkt.
Photoshoot Director
Clothing stylist and wardrobe designer, working international with campaigns, catalogues and editorials. Clients such as Elite Models, Vogue Spain, iD, Cosmopolitan Magazine, Spoon, Scandinavian Models.
Head of Design – ABC Gruppen
Creative Director in charge of Graphic & Textile Design customized for the Scandinavian market. Campaigns, print, web, textile, international purchase – Asia.
Founder – PortfolioFactory
Creative studio producing modelportfolios, editorials, lookbooks, stock, printed media and websites. Creative Director in charge of Photoshoots, pre- and post.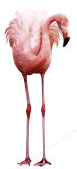 Founder – White Tees
Online store covering the need of a clean, white T-shirt with high quality. Nothing more, nothing less. The perfect T-shirt. Selling in bulk direct from source. Environmental Öko Tex 100 Certifications.
Assistant Photo & Fashion
Paulo Carvalho Studio – Portugal (Porto/Lisboa)
Founder – Svart På Svart
Online store with environmental focus offering trendy tops in premium quality. Fabrics in Tencel Eucalyptus and 100% Naturally Sustainable Bamboo.

Shop Manager
Sport and lifestyle at Quicksilver – Spain (Malaga)
Shop Manager
Gentleman's shop clothing & accessories at Ernst Nyhmans – Sweden (Karlskrona)
Shop Manager
Fashion clothing & accessories at 4YOU – Sweden (Karlskrona)
Tierra Adventure Academy 2015
TAA – Sweden/Norway
MSc Fashion, Design Management

Grenoble Graduate School of Business (GGSB) – France
Textile Purchase
International purchase at Tillskärarakademin – Sweden (Stockholm)
Textile design
Pattern making and sewing at Tillskärarakademin – Sweden (Stockholm)
Digital Retouch
Advanced photoretouch at Acadamedia – Sweden (Stockholm)

Graphic Communication
Graphic communication, illustration and retouch at NTI – Sweden (Stockholm)
Conveying visual ideas to non-visually-oriented people.
Thorough knowledge of technical processes for designated media
(print, web, broadcast, events).
Up-to-date understanding of most interactive media and full knowledge
of key design software.
---
ANXIOUS MOM FILLED WITH NITRIOUS OXIDE SHOUTING OUT WHILE GIVING BIRTH TO HER THIRD CHILD
(A LITTLE DROOLING GINGER WITH FRECKLES)
– NO IT'S A MONKEY. IT'S A MONKEY!
---
---