JOTUNHEIMEN: BELOW ZERO
A SOLO BIKEPACKING QUEST AMONG GIANTS
ABOUT
A solo bikepacking adventure in freezing temperatures, through a harsh winter landscape, carrying only the most essential gears to thrive and survive
The route started and finished in Tyin in the southern part of Jotunheimen, at 1280m above sea level. From there I spent about 8 days exploring valleys, mountain roads and peaks in and around the Jotunheimen area. A few of these are named Tindevegen, Utladalen, Jotunheimvegen, Galdhøpiggen, Kungavegen, Mjølkevegen….
Due to the constantly changing weather conditions the final route was decided in the very last minute. The route also needed to be adjusted along the way.
Winter bikepacking offers a whole new set of challenges. Weather conditions in Jotunheimen this time of the year is uncertain and instable. On higher altitudes I experienced very low temperatures, snow and icy conditions. On lower altitudes I got hit with a lot of rain.
This project was about feeling alive. To stand in front of nature's raw forces in its purest form. To be in the moment far away from tablets and daily updates. Experience places less traveled this time of the year, via singletrack trails, dirt roads, gravel and snowy mountains ridges.
Ride, eat, sleep, repeat!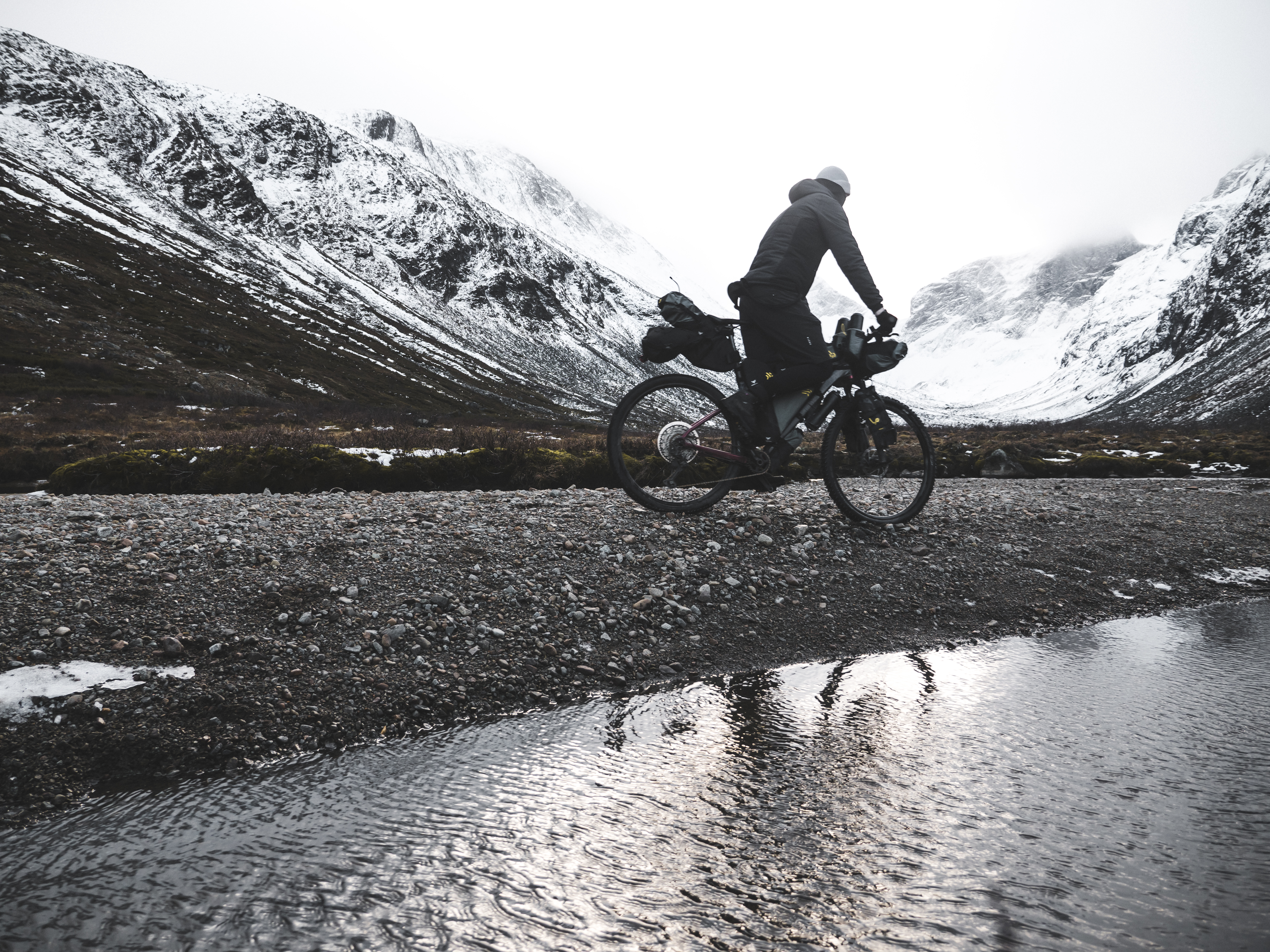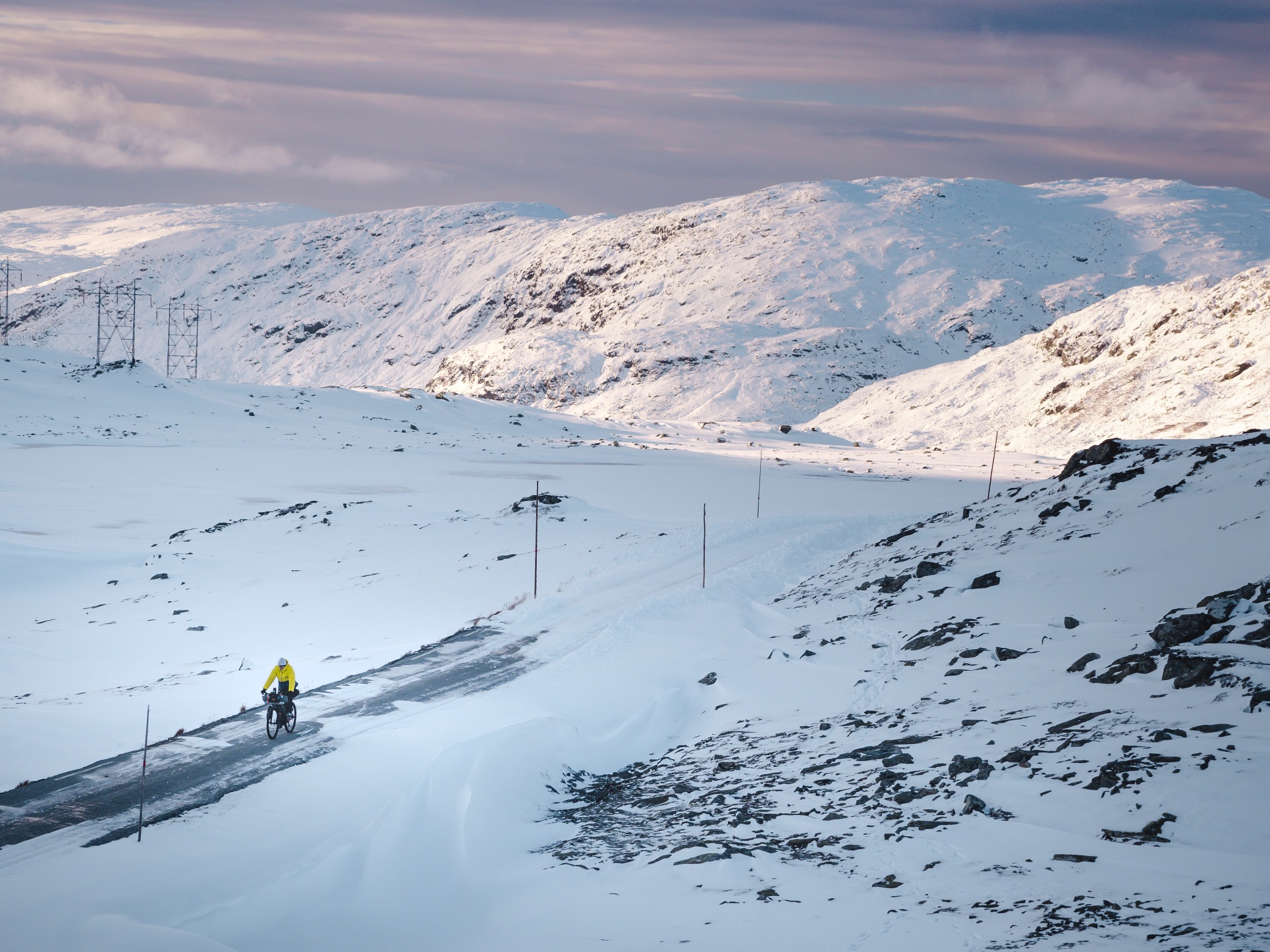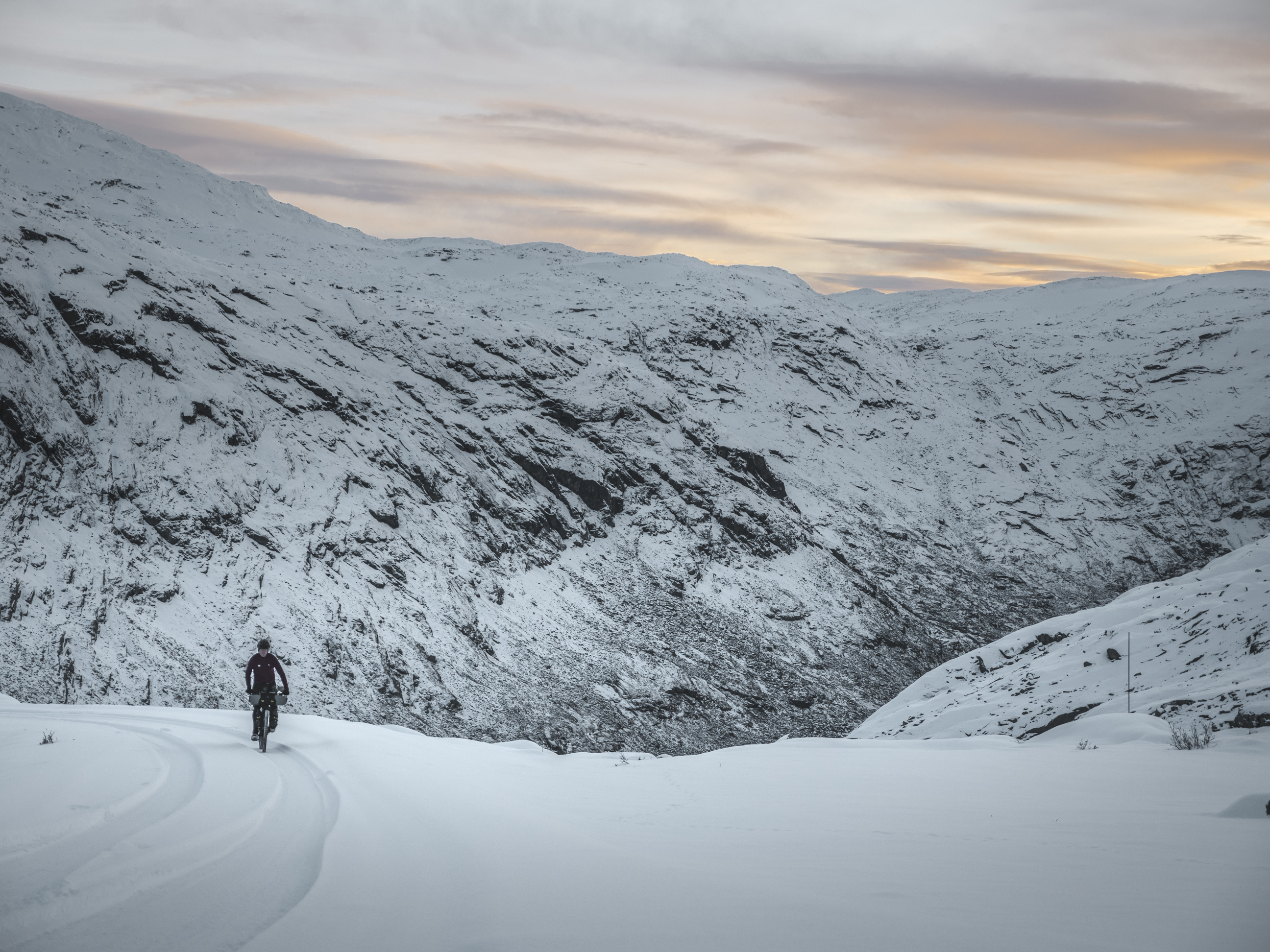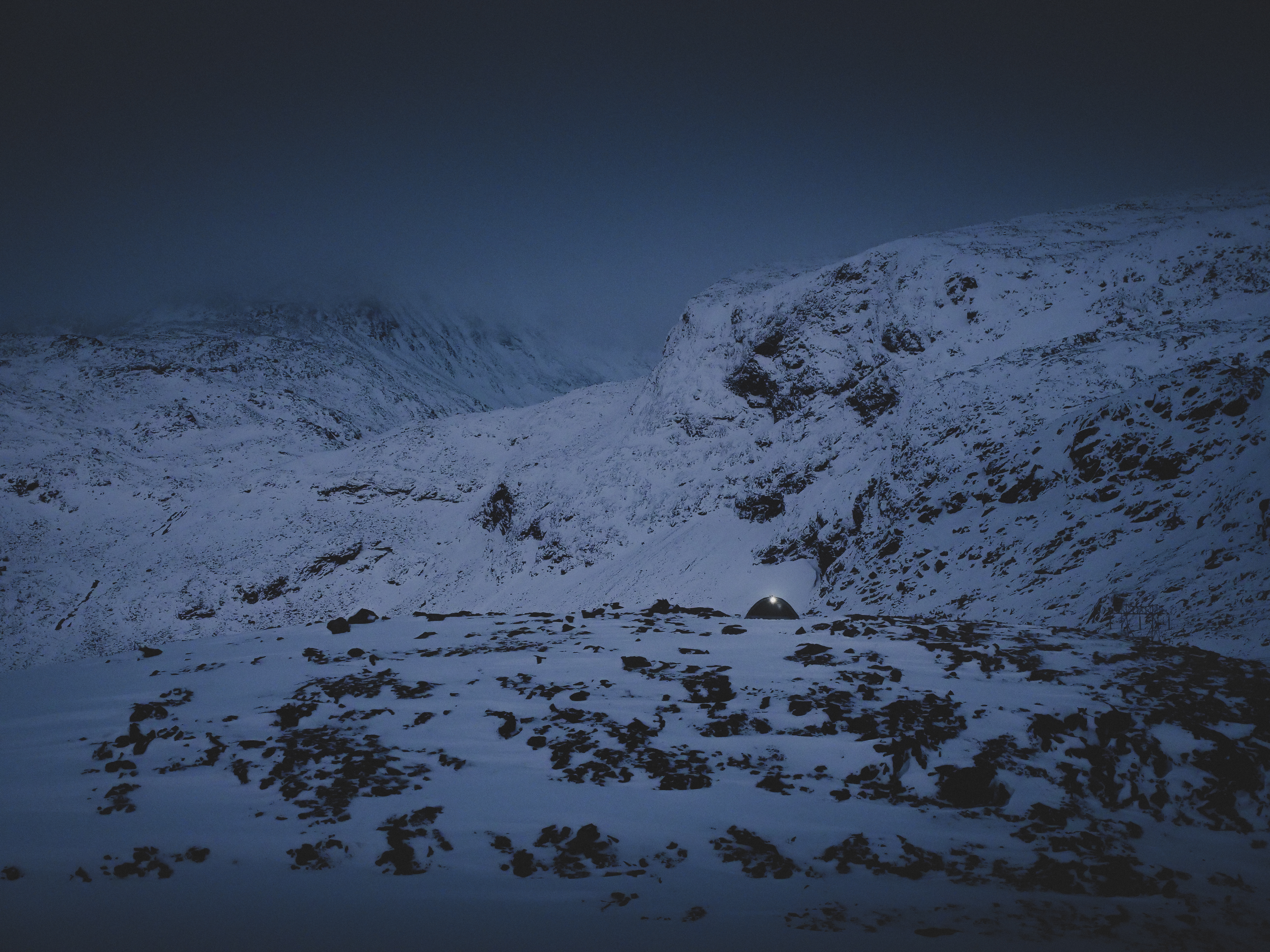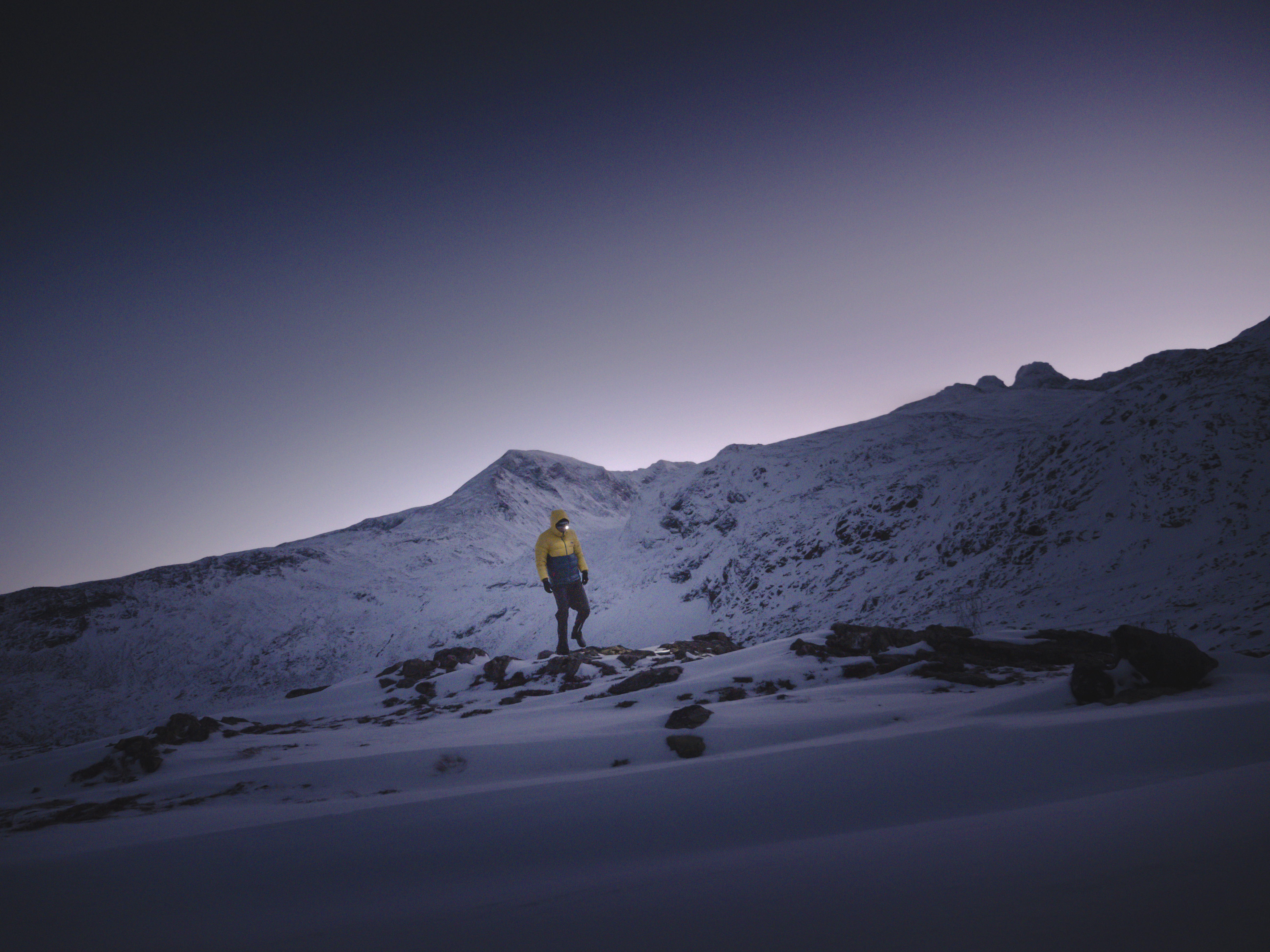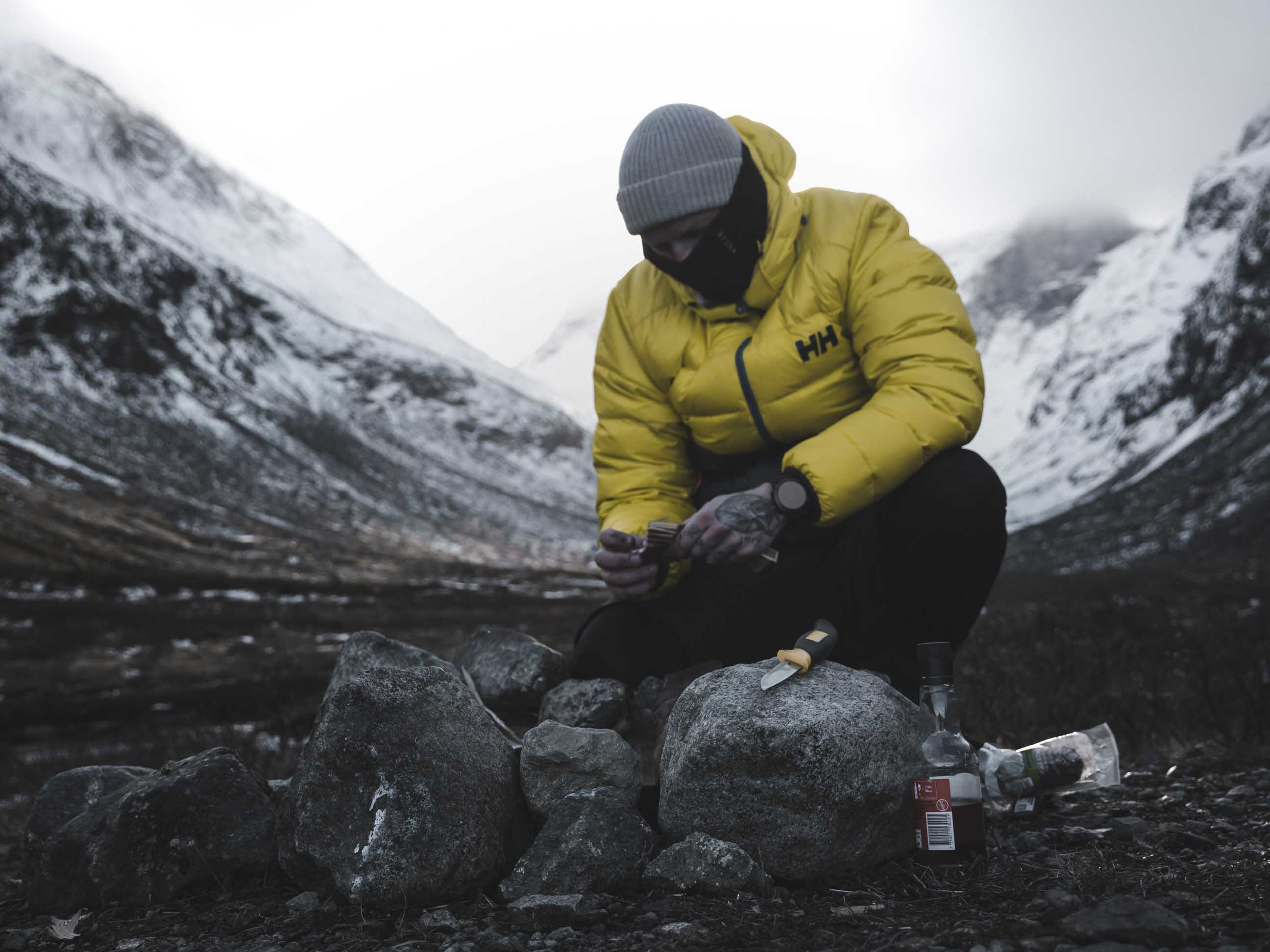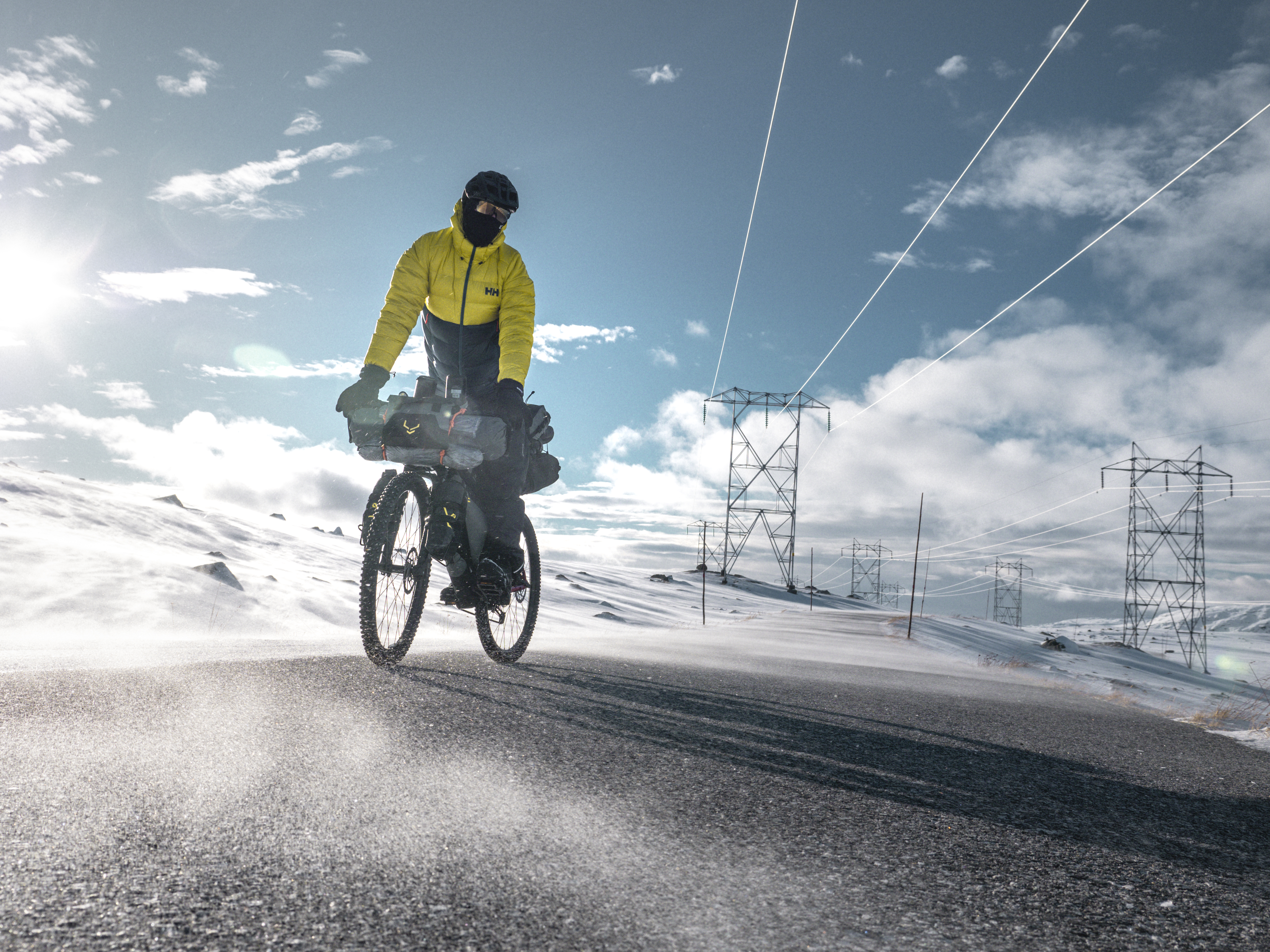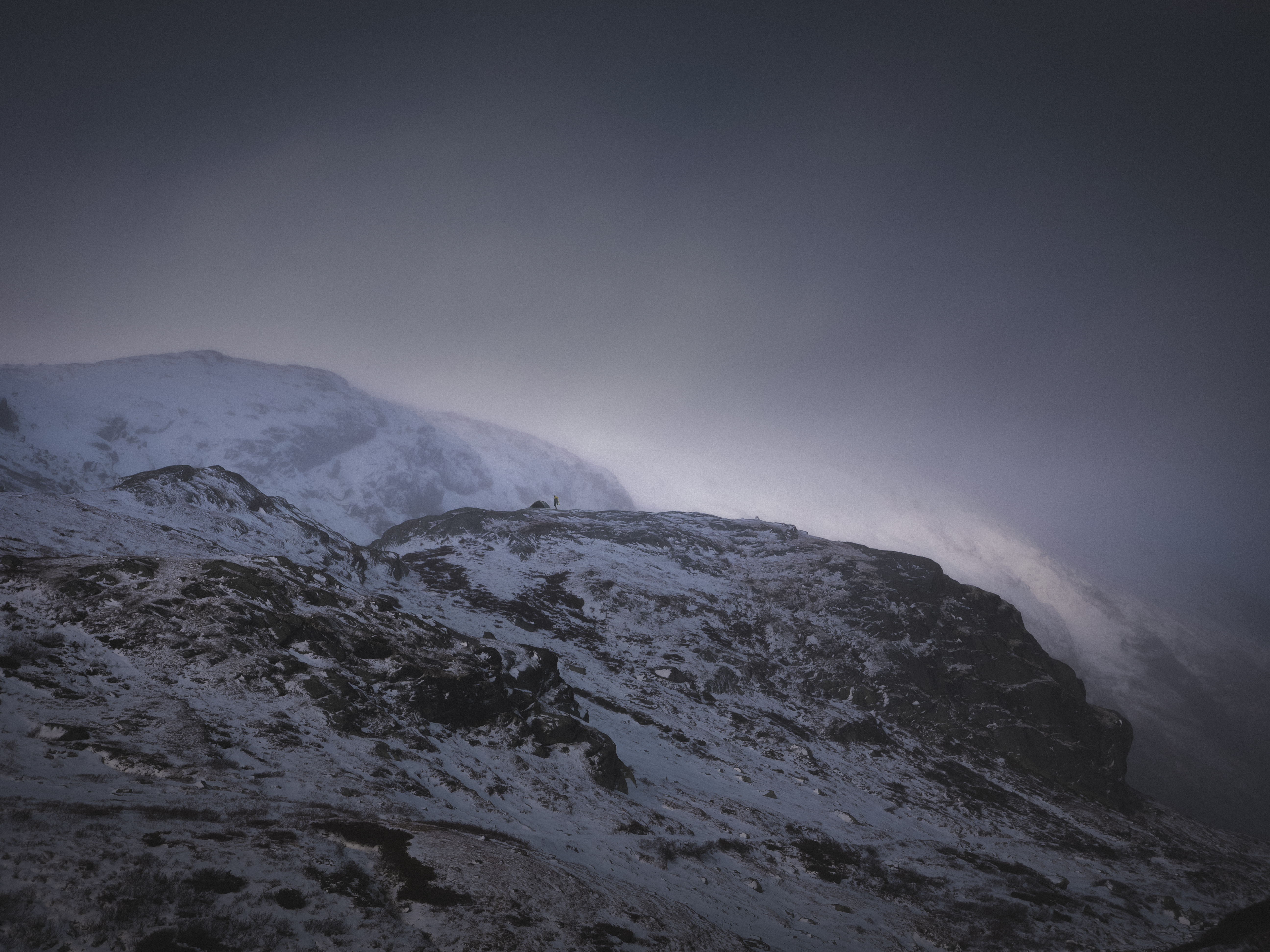 THE STORY
Visit the site for a deeper look into the project including image gallery, packing list, bike setup, clothing, outdoor gear and much more.
The Nordics is our specialty. We can get crew and gears to remote locations no one else will.
We have destinated location managers and producers on each and one of our main locations.
We ride out tailormade projects including budget, planning, casting, post-production and more.