Impact example as an inhouse Creative Director: 
"Consideration to buy"
numbers went from
11%
to
22%
during the first year. The client also saved approx
50%
on all production costs.
SUMMARY
Currently Executive Producer and Head of Productions at Moonland. Mainly producing for clients in Fashion and Sports. 
Develop commercial concepts based on brand positioning and customer goals. Tracking down white spots, challenging overall communication, and increasing consideration to buy through well-planned and sharp executions.
Corporate as well as independent brands.
MORE
Multidisciplinary creator with an entrepreneurial mindset, schooled in Graphic Communication, Textile Design, Photography and Marketing, leading up to almost two decades of international experience in fashion, retail and production.
E.g. Creative Director for largest e-commerce store in fashion and interior in Scandinavia / Head of Design for largest supplier of profile clothing in the Nordics / opened several stores with urban fashion and interior under own flag / founded photography studios and production company.
Confident leading full design process from experience strategy and ideation through concept development and refinement to product design and implementation.
Confident leading demanding creative teams including photographers, videographers, producers, art directors, stylists, graphic designes etc.
Strong communication skills with external partners so they can receive accurate briefs and follow projects from start to finish as well as staying on budget.
Experienced in crafting meaningful and impactful strategies, visions and concepts, working closely and collaboratively with clients.
Conveying visual ideas to non-visually-oriented people / clients.
Proactive problem solver with respect and understanding of the importance of brand values / aesthetic.
Understanding of innovative solutions as well as customer behavior and user experience online.
Up-to-date understanding of most interactive media and full knowledge of key design software.
Thanks to this multicoloured background I have the possibility to bring in unique perspectives and industry best practices to fuse existing processes and methodologies.
USP: MULTI CRAFTER
The strategic and tactical competence combined with the practical skills in a variety of fields, generates a unique profile with a holistic perspective and deep understanding of several professions in any production chain. 
DIGITAL
Up-to-date understanding of most interactive media and full knowledge of key design software. Master Adobe Photoshop, Lightroom, Premiere, Indesign, Illustrator, advanced WordPress as well as basic HTML coding. Understanding of innovative solutions as well as customer behavior and user experience online.
PHOTOGRAPHY
Been shooting stills professional for about a decade, using Lumix, Nikon and DJI (drone). Handheld and aerial. Editing, retouching and postproduction. Strong in storytelling and outdoor photography. Background including two decades leading creative teams and working with some of the best international photographers around / Opened a couple of photography studios / Studio Manager in Porto – Lisbon. Main software: Lightroom.
VIDEOGRAPHY
Been shooting mood-film and commercials for about 5 years, using Lumix, Nikon and DJI (drone). Handheld and aerial. Editing, grading and postproduction. Strong in storytelling. Background including two decades leading creative teams and working with some of the best international photographers and directors around. Main software: Premiere.
SET DESIGN
Interior design and visual guidelines for retail stores. Prop Master for commercials, events and music acts. Clients such as MediaMarkt, GOLIA, 3 and Clas Ohlson.
TEXTILE DESIGN
Educated in apparel design, international sourcing, quality controls, export/import. Started my own brand and exported to Japan. Opened 6 stores with fashion and interior under own flag. Freelanced as Wardrobe- and Fashion Stylist early in my carrier. 
GRAPHICS
Educated in Graphic Communication. Self-taught in Web Design and coding. Been producing identities, guidelines, layouts, logos, typography and photo manipulation for a comprehensive amount of clients during the years. Main software: Indesign, Photoshop, Illustrator
HEAD OF PRODUCTIONS / PRODUCER - Moonland / 2017 - 2020



HEAD OF PRODUCTIONS / PRODUCER
Moonland (founder)
Stockholm – Sweden / Oslo – Norway
2017 – (current)
Outline:
Combined my background in photo- and film production with my passion for the great outdoors. Connected my extensive network and started Moonland which is an outdoor production house with remote and authentic location scouting services, offered to film crews, advertising agencies, production companies and professional social media creatives. Also arranging adventure travels in the Norwegian and Icelandic outbacks.
Key responsibilities:
Handle complete production services including location scouting, logistics, crew, permits, transportation and overall Producer tasks. Managing creative professionals and communication with clients.
Project managing and guiding adventure trips.
Key achievements:
Invited as hot newcomers to Cannes Lion.
Chosen as the main location scouting provider in the Nordics by 5 Continents Production.
Featured in World of Locations.
HEAD OF PRODUCTIONS / PRODUCER - AFOS / 2020



HEAD OF PRODUCTIONS / PRODUCER
AFOS
Malmoe – Sweden
2020 (January) – 2020 (July)
Outline:
High-end production company producing moving content such as commercials, brand films and feature films. On contract as Head of Productions and Producer with the mission to run all production processes and build AFOS brand platform, establishing a creative structure and more efficient workflow inhouse for increased brand awareness and commercial expansion, all in line with BVP / communication platform and positioning of the AFOS brand.
Key responsibilities:
Develop and support AFOS's brand strategy, as well as quality control and increase the importance of AFOS productions. Lead commercial concepts based on brand positioning in line with communication strategy for full media mix. Challenge overall communication strategy for different channels / concepts with the aim of strengthening current positioning. Ensure quality of communication drives sales and profitability through the choice of projects, creatives, models, images, text, layout, execution and final finish. Synchronize uniform communication across all channels. Create frameworks and guidelines and ensuring that teams have a clear view of each project. Ensuring projects comply with commercial budget. Monitor and guide creative processes. Ensuring projects are in line with given commercial investment.
Key achievements:
Complete re-branding: With a few already existing elements a complete new and uniform identity was created. Modern and user friendly site, comprehensive brand book including values and graphic guidelines as well as improved and structural internal workflow.
White Spots: Pushing 360° solutions offering films, stills, 3d, animations and graphics with the purpose to provide a cost-efficient one-stop-shop for clients. Also pushing a unique concept within Internal Branding for conscious large scale corporations.
Strategies and Outcome: By early on being pro-active we used other markets as blueprint for planning strategies during Covid-19. In the middle of the pandemic, we managed to stay relevant and carry out a complete re-branding and continuously follow through with sharp executions.
CREATIVE DIRECTOR - Ellos Group / 2015 - 2016



CREATIVE DIRECTOR
Ellos Group
Borås – Sweden
2015 – 2016
Outline:
Leading e-commerce group in Nordic fashion and interior with a turnover of just over €2.5 billion and about 900 employees. During 2015 and 2016 Ellos Group underwent a major facelift few companies gone through. Going from traditional mail-order to full online presence. Everything from collections, packaging, website, models, films and stills was taken care of to give the brand a modern and fresh identity. I came in to lead the brand through this very extensive transition.
Key responsibilities:
Creative Director for marketing campaigns and for establishing creative communicative structure for all seasons in line with the BVP/Communication platform. Ensured that quality of communication resulted in sales and profitability, and that projects held commercial budget. Creative Lead for web, print, graphic communication, film, photo. Heavy productions schedules with international photoshoots and commercials produced in South Africa, US, Europe and Asia.
Key achievements:
Consideration to buy went from 11% to 22% during my first year.
We saved approx 50% on all production costs I was involved in.
Implemented sales through emotional storytelling instead of product first approach.
Launched the company's first complete CSR profile including sustainability principles, social responsibility, equality and diversity and supplier relations.
PRODUCER - Pana Productions / 2005 - 2007, 2012 - 2014



PRODUCER
Pana Productions (founder)
International
2005 – 2007, 2012 – 2014
Outline:
Executive Producer and freelance creative in several professions. Majority of clients in fashion and retail. Assignments for model agencies and fashion magazines such as Vogue, Wilhelmina and Cosmopolitan.
Key responsibilities:
Set designer, prop master and visual soundboard on large scale productions for TV-commercials. Conceptualizing and directing international photoshoots. Art Directing teams with photographers, stylists, makeup artists and models. Wardrobe stylist on international campaigns, catalogues and editorials. Designing company sites and online stores. Visual sounboard for coorporate e-commerce groups. Creating artwork for fashion brands and clubs.
Key achievements:
Clients such as Clas Ohlson, 3, GOLIA, MediaMarkt, Elite, iD, Spoon, Puma, Levi's, MINI, Land Rover.
ART DIRECTOR - Portfolio Factory / 2009 - 2011



ART DIRECTOR
Portfolio Factory (co-founder)
Stockholm – Sweden / Lisbon – Portugal
2009 – 2011
Outline:
Content studio producing modelportfolios, editorials, lookbooks, stock and printed media. Helping amateurs, aspiring and established models to create and update their portfolios. Created campaigns on commission and sold to external brands, mainly in Asia.
Key responsibilities:
Building the brand from ground zero. Including research, web- and graphic design, Creative Director in charge of Photoshoots, pre- and post. Putting together and managing teams of international creatives. Studios in Stockholm and Lisbon.
Key achievements:
Teamed up with Alamy in a 360 deal and had a short but lucrative run. Created 247 portfolios in one year. With an entrepreneurial mindset and skilled eye we managed to launch the company in a very tight window, Pre Instagram advanced selfies, when the market for personally designed modelportfolios was booming.
CONCEPT DIRECTOR - The P Concept / 2007 - 2008, 2010 - 2012



CONCEPT DIRECTOR & TEXTILE DESIGNER
The P Concept (founder)
Stockholm – Sweden / Tokyo – Japan
2007 – 2008, 2010 – 2012
Outline:
Lifestyle stores for urban gentlemen. Carried oddities and limited collections from independent brands from all over the globe. Strong concept blended traditional craftsmanship with streetwear. Total of 6 stores and pop-up stores in Stockholm and Tokyo. Combined with international online store.
Created my very own clothing line. Launched 4 seasonal collections before transforming into bespoke collections. Tailored streetwear for urban gentlemen. Oversizing and classic smooth lines. High quality, workmanship, details and fitting, giving each piece of clothing a genuine and exquisite personality.
Key responsibilities:
Creative Director and hands-on producer of the brand. Managing staff, purchase, negotiating deals, collaborations, marketing, finding ways to increase business.
Textile Design and direction of the brand. Marketing and sales. International sourcing. Manufacturers in India, China, Portugal and Lithuania.
Key achievements:
Selected by Lonely Planet as one of the best stores to visit in Stockholm 2012.
Selected by TimeOut as the hottest international newcomer in Harajuku 2011.
Award for Best Exhibition Presentation at Rookies & Players 2009.
Nominated for Best Independent Brand at CIFF 2009.
Nominated for Best Scandinavian Brand at Tokyo Fashion Fair 2010.
The brand won attention thanks to a concept reflecting the label's evolution and happy, loving approach to clothing and the modern gentlemans lifestyle. The brand was involved in numerous creative collaborations including clothing, jewellery and photography.
HEAD OF DESIGN - ABC Group / 2008 - 2009



HEAD OF DESIGN
ABC Group
Stockholm – Sweden
2008 – 2009
Outline:
Largest supplier in Scandinavia in fashion for high school and college students.
Key responsibilities:
Creative Lead in charge of Graphic & Textile Design. Maintained brand identity through campaigns, print, web. International sourcing. Hands-on textile design for seasonal collections. Responsible for team of Art Directors, Photographers, Graphic designers and Programmers.
Key achievements:
Transformed the brand from a profile clothing brand into a modern and trendy brand influenced by American high school fashion.
Created an additional brand with premium approach which gained heavy sales on first round. Creative Lead during launch on Danish and Norwegian market.
PRODUCER - Ready To Go Business Models / 2006 - 2017



PRODUCER
"Ready To Go" Business Models (founder)
Stockholm – Sweden
2006 -2017
Outline:
Between projects I've created full commercial "profile clothing" concepts in varying sizes and sold as "Ready to go" business models. This included wordpress sites, supplier relations, physical studios and whatever needed to start selling from day one. Profit per project; 5 000 Euro up to 70 000 Euro.
Examples:
* Digital worldwide collection of brands, shops and manufacturers, all dealing with T-shirts. Just T-shirts. Sold to major corporate company.
* Online store covering the need of a clean, white T-shirt with high quality. Nothing more, nothing less. Selling in bulk direct from source. Environmental Öko Tex 100 Certifications.
* Online store with environmental focus offering trendy tops in premium quality. Fabrics in Tencel Eucalyptus and 100% Naturally Sustainable Bamboo.
STUDIO MANAGER - Carvalho Studio / 2004



STUDIO MANAGER
Carvalho Studio
Porto & Lisbon – Portugal
2004
Outline:
Received stipendium from Swedish Ministry which I used to invest in an international career. Started out as an intern at one of the top photo studios in Portugal before I became Studio Manager.
Key responsibilities:
Photo studio tasks. Setting up light, photography gears, workflow etc.
Key achievements:
Managed to combine my work as Studio Manager with my skills as Wardobe Stylist which eventually landed me jobs as freelance Art Director for well known agencies and magazines such as Vogue and iD.
CREATIVE LEAD - Catwalker / 2003



CREATIVE LEAD & MODEL MANAGER
Catwalker
Stockholm – Sweden
2003
Outline:
Creative Lead for start-up model agency. Building brand identity, setting up network and new collaborations. Art Directing international photoshoots. Locations scouting and set design. Managing teams with models, photographers, stylists and make-up artists.
STORE MANAGER - Quicksilver / 2000

STORE MANAGER
Quicksilver
Malaga – Spain
2000
Outline:
Supervising and training staff, managing budgets, maintaining statistical and financial records, dealing with customer queries and complaints, overseeing pricing and stock control, sales targets, preparing and styling promotional materials and displays.
STORE MANAGER - 4 You / 1999



STORE MANAGER
4 You
Karlskrona – Sweden
1999
Outline:
Supervising and training staff, managing budgets, maintaining statistical and financial records, dealing with customer queries and complaints, overseeing pricing and stock control, sales targets, preparing and styling promotional materials and displays.
EXPEDITION PLANNING - Tierra Adventure Academy / 2015



EXPEDITION PLANNING
Tierra Adventure Academy
Stockholm – Sweden
2015
Outline:
This unique education gives participants the right conditions and knowledge in outdoor life to carry out a variety of everyday getaways and extreme adventures, as well as inspire others to do the same.
Engaging and active learning experiences with real consequences. Focuses on the development of interpersonal and intrapersonal relationships while participating in outdoor activities that include attributes of risk and challenge. Project planning, hyporthermia, wildlife, tracking, survival skills, teamwork and more. The education is led by some of Sweden's most well-known adventurers with Everest, K2, Greenland expeditions and more on their tracklists.
TEXTILE DESIGN - Tillskärarakademin / 2006



TEXTILE DESIGN
Tillskärarakademin
Stockholm – Sweden
2006
Outline:
Textile design including pattern making, sewing, color schemes and combining full seasonal collections.
A+.
INTERNATIONAL SOURCING - Tillskärarakademin / 2006



INTERNATIONAL SOURCING
Tillskärarakademin
Stockholm – Sweden
2006
Outline:
Textile sourcing targeting an intenational market, mainly Asia. B2B relations. Admin.
A+.
DIGITAL RETOUCH - Academedia / 2005



DIGITAL RETOUCH
Academedia
Stockholm – Sweden
2005
Outline:
Retouch and photo manipulation advanced level.
A+.
GRAPHIC COMMUNICATION - NTI / 2005



GRAPHIC COMMUNICATION
NTI
Stockholm – Sweden
2005
Outline:
Graphic communication A + B + C.
Intermediate to Advanced skills in Adobe Creative Suit including Indesign, Photoshop, Illustrator.
A+
DESIGN MANAGEMENT - Grenoble School of Business / 2001 - 2002



MSC FASHION DESING MANAGEMENT
Grenoble Graduate School of Business (GGSB)
Grenoble – France
2001 – 2002
Outline:
Project management, understanding of brand identity and values, conceptualizing ideas, strategy, design management and supply chain techniques to control a creative process.
A+.
FRENCH - Institut Français des Alpes / 2001 - 2002



FRENCH A + B
Institut Français des Alpes
Chambery & Annecy – France
2000 – 2001
Outline:
Language beginner to intermediate.
SOCIAL STUDIES - af Chapman / 1996 - 1999



SOCIAL STUDIES
af Chapman
Karlskrona – Sweden
1996 – 1999
Outline:
High school.
MENTOR - Tillväxtverket



MENTOR
Tillväxtverket
Stockholm – Sweden
2010 – 2018
Outline:
Supported aspiring young entrepreneurs. By the end of 2018 I had helped a total of 14 entrepreneurs with structures in design, business strategies and marketing.
Examples:
* Guided Yuko in branding and international relations so she could expand her tea business.
* Helped Annika during a period of 3 months with market research and targeting clients in her work as a Graphic Designer.
* Visual soundboard for Markus and Jon when transforming their independent clothing label into a commercial brand.
SEARCH & RESCUE - Missing People

SEARCH & RESCUE
Missing People
Stockholm & Malmö – Sweden
2019
Outline:
Missing People Sweden is a non-profit organization that helps relatives and police arranging search efforts for missing persons. I help out mainly as a drone operator.
CONCEPT DIRECTOR - Uppdrag Tellus



CONCEPT DIRECTOR
Uppdrag Tellus
Stockholm – Sweden
2013
Outline:
Co-created an interactive platform linking enviromentally conscious swedish companies, organizations, entrepreneurs and visionaries. Arranged events and fundraising. Together with partners we achieved to raise a high "five-figure number" in Euro dedicated to preventing trafficking in Nepal.
SPONSOR - Various Charity Organizations



SPONSOR
Charity Organizations
Stockholm – Sweden
2007 – 2013
Outline:
Ongoing collaborations with charity organizations such as Västafrikahjälpen and Pingstkyrkan. Collecting samples, cosmetically damaged clothing and last season clothing for loading on shipments sent to schools in Uganda, Estonia etc.
BRAND IDENTITY - Grön Demokrati



BRAND IDENTITY
Grön Demokrati
Stockholm – Sweden
2012
Outline:
Created brand identity and website for start-up political party. A party that stood for a democratic voice of renewable development, a transformation into a circular economy, and the hope for a sustainable society.
SUPPORTIVE PERSON - Sthlm Stad



Supportive person
Sthlm Stad
Stockholm – Sweden
2005 – 2007
Outline:
A helping hand for people with mental disabilities. Helping out with economy, planning and social life.
EXPEDITION - A Tectonic Adventure



EXPEDITION
A Tectonic Adventure
Rifstangi to Kötlutangi – Iceland
2019
Outline:
A bikepacking adventure in the land of fire and ice, taking two newfound friends along a custom made route from Rifstangi in the very north, through dramatic landscapes down to Kötlutangi in the south.
A challenging journey deep into the Icelandic highlands, riding along the Mid-Atlantic Ridge, separating the North American Plate and the Eurasian Plate.
Carrying only essential gear such as tents, sleeping bags, food, medical equipment and a lot of enthusiasm.
Facts:
Ascent 9642 meters
Highpoint 1141 meters
Distance 672 kilometers
Duration 11 days
Difficult Level 9/10
Gravel Road 75%
Deep Sand Road 11%
Paved Road 10%
Rock / Lava Road 8%
Bike Weight 45 kilo
River Crossings 20
Pushing Bikes 20%
HEAD OF EDUCATION - Adventure Academy Norway



HEAD OF EDUCATION
Adventure Academy Norway
Hordaland – Sweden
2019
Outline:
Launched a Norwegian version of the very same education I was a participant in 2015. This time with international student and more of a "destination" approach.
A unique adventure education giving participants the right tools, knowledge and support to plan and execu- te a variety of different expeditions. The education is led by experienced guides and some of our most well known Scandinavian adventurers. Participants are being trained in project management, bushcraft, navi- gation, hypothermia, storytelling and everything they need to know to be able to carry out their own dream adventure.
EXPEDITION - Postrutten



EXPEDITION
Postrutten
Bergen to Trondheim – Norway
2015
Outline:
The first person ever to travel 1000 km by mountainbike and kayak in the footsteps of the postmen carrying messages along Den Trondhjemske Postvei.
Some years ago I heard about an old postal route between Bergen and Trondheim that hadn't been in use since 1868. As part of Tierra Adventure Academy I decided to bring this route to live.
My purpose of the expedition was to challenge myself, but also to inspire.
Inspire friends, colleagues and professionals to open the door and leave their computer at home for a while. Inspire them to take their first step towards a healthier lifestyle.
Instead of doing as the original postmen did, using horses and rowing boats, I chose to use mountainbike for the first 800km and kayak for the final 200 km.
The challenge was to find the original route off the beaten track, prepare physically and mentally, calculate the risks and safely manage to go the whole distance in 14 days and 14 nights.
Several major sponsors helped me with gears and workout plans.
July 18th 2015, after 6 months of preparations, I set off on a historical journey through open sea, fjords and windy mountain passes.
August 1st 2015, a bearded and bruised man entered Trondheim in his kayak. With him he had a letter.
BOARD MEMBER - Adventure Academy



BOARD MEMBER
Adventure Academy & Adventurer of the Year
Stockholm – Sweden
2018 – 2019
Outline:
An award that each year elects a person for outstanding performance in the concept of adventure. The purpose of this award is to clarify the adventure as a phenomenon and highlight the human desire and motiva- tion to implement and achieve their dreams.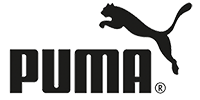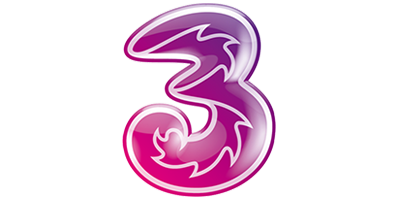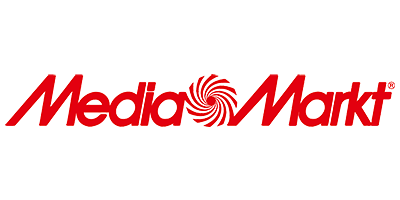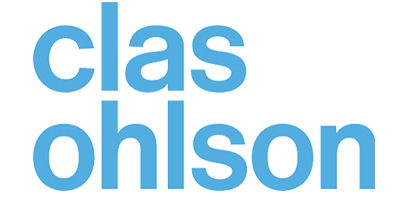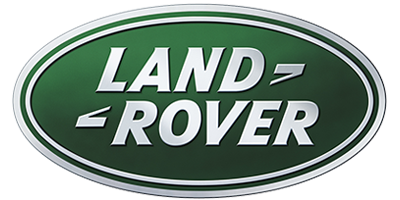 ---
Reebook indoor fitness for largest e-commerce group in Scandinavia. Lifestyle combined with product first. Final execution included stills, moving stills and bts footage.
---
Most recent adventure; mountainbiked in a two person team, along the Mid-Atlantic ridge from north to south, through the rural and brutal Icelandic highlands. The land of fire and ice.
The Nordics is our specialty. We can get crew and gears to remote locations no one else will.
We have destinated location managers and producers on each and one of our main locations.
We ride out tailormade projects including budget, planning, casting, post-production and more.